Moving is already a stressful process, but when you have houseplants, your move can feel even more overwhelming. Whether you're moving across the country or town, you want to make sure you're protecting your plants before, during, and after your move. No matter if you have small plants or large plants, it is essential to pack your plants safely on your move. If you are transporting plants on your moving day, but you are not sure how to move with plants, here is what you should know!
At Little Red Wagon Moving, a moving company in Colorado Springs, we know how important it is to move plants as safely as possible to your new destination. Our goal is to transport your belongings with care no matter if your move is down the street or across the country. As a professional moving company, we aim to make your move as lighthearted and worry-free as possible. When you move with Little Red Wagon Moving, our Happy Movers will move your houseplants safely with care, courtesy, and compassion.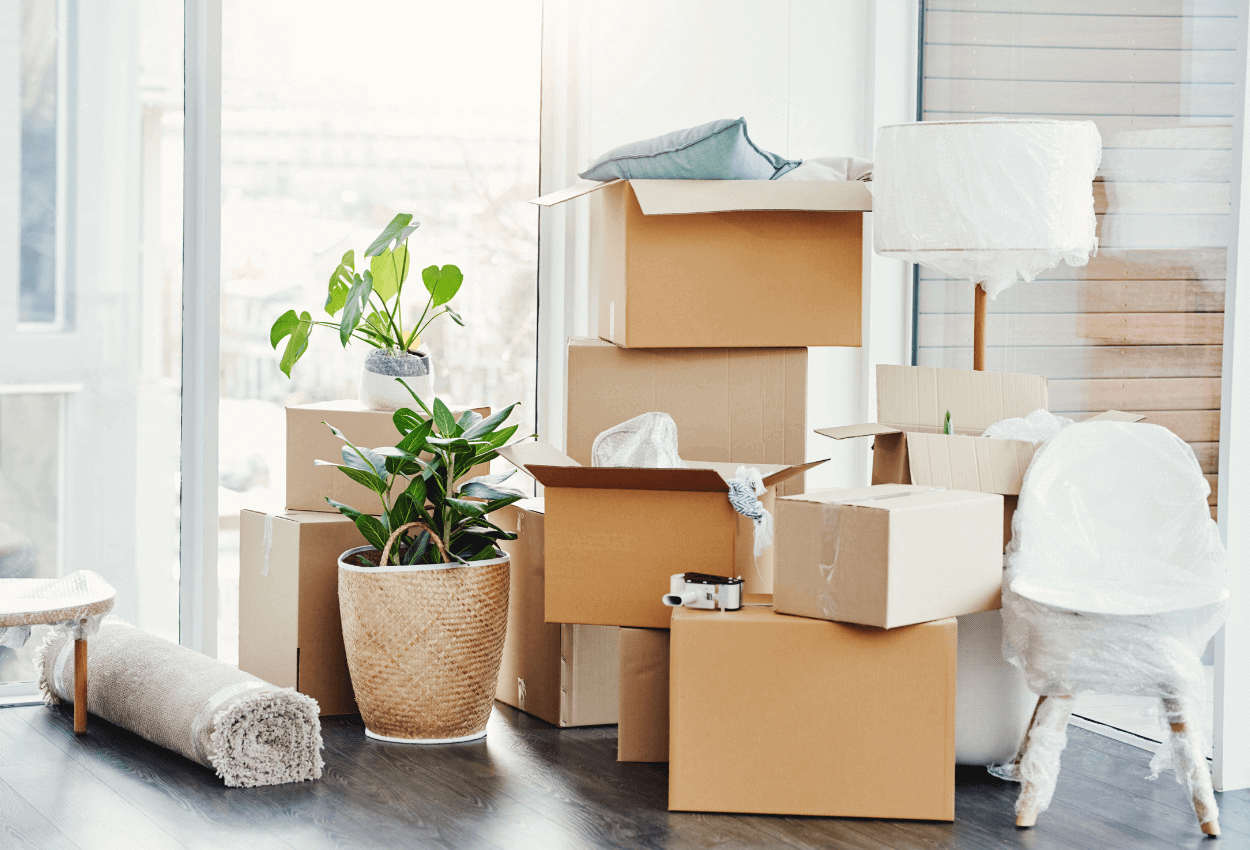 Tips for Moving Plants
Moving with plants can be challenging regardless if you are moving plants to a new home down the street or moving plants across the country. It is important to take precautions to transport your plants as safely and efficiently as possible. Here are some tips for moving your plants that you should know before, during, and after moving.
Before Your Move
Houseplants can be especially fragile to changing environmental conditions. A move can be stressful for your plants, so you will want to prepare them for your move a few weeks in advance.
Three weeks before your move, re-pot your plant into a plastic pot of the same size. Ceramic pots are not only much heavier to move than plastic pots, but they can create a mess during the moving process.
Two weeks before your move, it is a good idea to trim your larger plants to remove dead leaves, limbs, or flowers. This will make it easier to handle your plants and transport them to your new home.
A week or so before your move, let your plants dry out. When the soil is dry, your houseplants won't be as heavy to transport. If your plants require frequent watering, a water spike can keep your plants hydrated while keeping the soil light.
During Your Move
On your moving day, you will want to take several steps to protect your plants during the move.
On the morning of your move, make sure to cover the pot of your plants with bubble wrap, blankets, or towels. You want to protect the pot from getting damaged during the move, and you also want to prevent soil from spilling. Remember not to cover the drainage holes so your plant can still breathe.
If you have large houseplants, it is crucial to bring the foliage together to protect your plant. Gently push the limbs of your plant together and use a string or garden tie to secure the limbs inward. You should also cover the foliage with tissue paper or a bed sheet to protect your plant from breaking or getting injured.
For your smaller plants, the best way to transport them is in a box so they stay secure. Protect your plants by placing them in a moving box with paper on the bottom to cushion them. Also, poke holes in the box and keep the top loose so your plants can breathe.
Remember to keep the temperature in your vehicle at a comfortable level! Cold or hot temperatures can cause harm to your houseplants.
After Your Move
Once you and your plants have arrived safely at your new home, unpack your plants as soon as possible. Your houseplants need time to adjust to the new surroundings, so try not to move them around too much. If your houseplants look healthy after a few days and have acclimated to the new environment, you can move them back into their ceramic pots. Continue to monitor your plants to ensure they are adjusting well to your new home.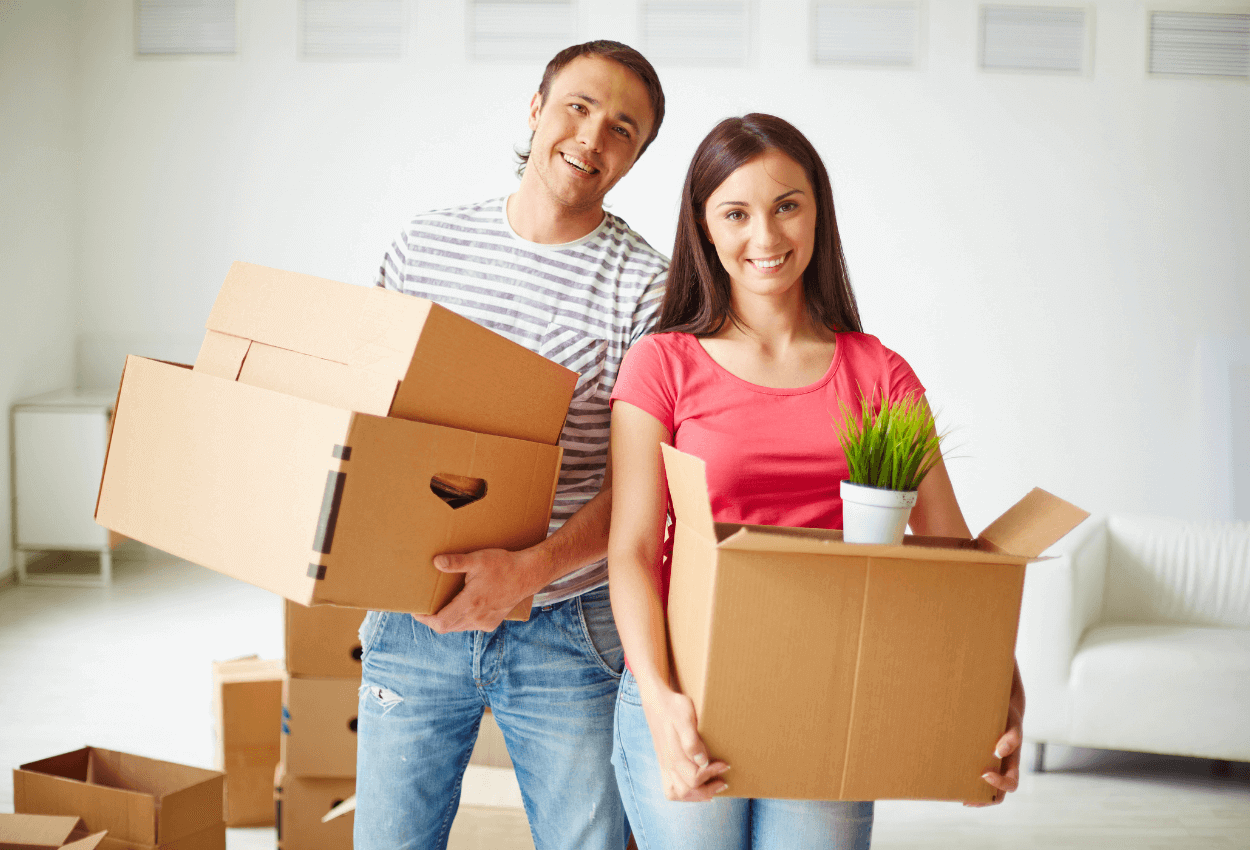 Safely Move Your Plants With Little Red Wagon Moving
Moving can be an overwhelming process. When you are moving with plants, it can be even more stressful! However, with careful planning and preparation, your houseplants will be protected before, during, and after your move! At Little Red Wagon Moving, a full-service moving company in Colorado Springs, we understand how important it is to move your plants as safely as possible. Our Happy Movers are personally invested in moving your belongings with care. It is our goal to make the moving process for you and your houseplants worry-free, efficient, and lighthearted. If you have any questions about how to move with plants, or if you need professional plant moving services, contact the Happy Movers at Little Red Wagon Moving!